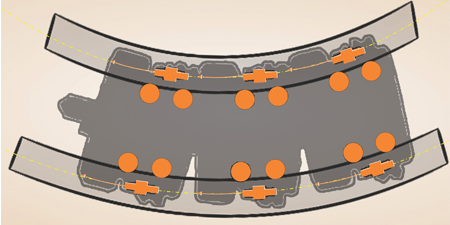 Low Maintenance
As rides propel you at high speeds through a twisted course, you need a vehicle that can smoothly follow the path. Timberliners are the only wooden coaster cars with wheel assemblies that can pivot, allowing the cars to steer smoothly around the track. Timberliners place substantially less force on the track than traditional wooden coaster cars. Double wheels work together to spread side forces between both wheels, thereby reducing force in the track.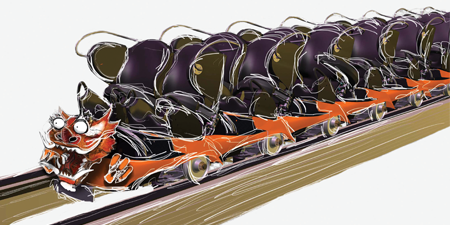 Limitless Customization
Timberliners allow new possibilities for theming that are far beyond the simple facade that has limited traditional wooden coaster cars. We can help you showcase your wooden coaster by creating anything from a dragon to a dragster. Wooden roller coasters are sculpted with beautiful sharp curves and dramatic drops, and Timberliners are designed with sleek styling and bold lines to create a work of art in motion to fit the theme of your ride. With a strong portfolio of custom work, anything is possible.


Unparalleled Agility
Timberliners enable ride designs that have never before been possible for wooden coasters. Timberliners articulate more, allowing wood track to twist into bold new shapes that were previously impossible. Timberliners can make tighter turns in a smaller area, allowing wooden roller coasters to now fit into locations that were previously too small for a ride. Tighter turns can lead to more excitement and amazing versatility in the ride path.