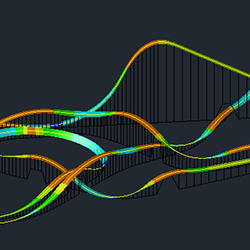 Roller Coaster Engineering
Wooden roller coaster design is the heart and soul of The Gravity Group. We can develop a unique attraction on just about any area of land to fit your budget. Upside down or backwards? No problem. With an extensive design history, The Gravity Group is the best choice for designing a fine wooden coaster for your park.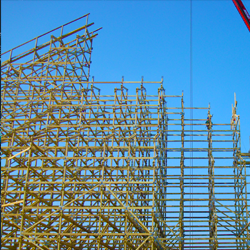 Complete Project Delivery
Beyond the design, The Gravity Group is prepared to make your roller coaster a reality. Since 2011, The Gravity Group has been working with parks to provide complete, turnkey projects and see your dream through from your first idea to your first ride.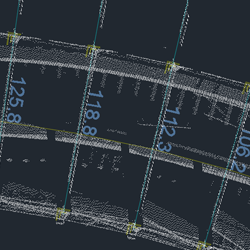 Smoothing and Re-profiling
Small changes can make a big difference in ride experience. With unique track-smoothing technology, the team at The Gravity Group can breathe new life into your classic wooden roller coaster. From minor adjustments to brand-new elements, The Gravity Group has a solution. The Gravity Group is committed to keeping wooden roller coasters a permanent part of the thrill landscape.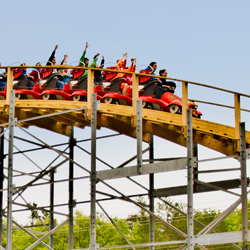 Timberliner Train Upgrades
Timberliner wooden coaster trains are designed to be used with standard wooden track, so it is possible to use Timberliners on rides that are both new and old. Timberliners are the industry's only steering roller coaster car, leading to lower maintenance and a longer track life. Add Timberliners to your ride and experience the superior capacity, comfort, and agility for yourself.