Kissimmee, Florida – On June 23rd, The Gravity Group's newest wooden roller coaster, Mine Blower, opened to the public at Fun Spot America in Kissimmee, Florida. Fans lined up early for the opening ceremony, which opened the ride with a real "bang".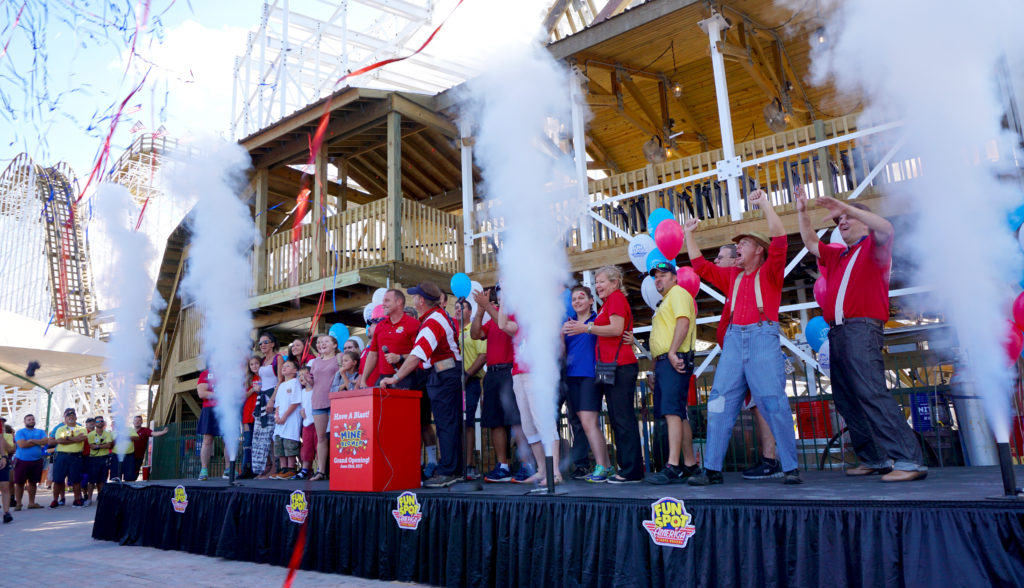 Mine Blower, the first inverting wooden roller coaster in Florida, was then unleashed to deliver thrills to the public. The ride features a zero-g roll, overbanked turn, and some very compact thrills made possible only by the Timberliner trains. The ride was designed and manufactured by The Gravity Group / Gravitykraft Corp. For more fun facts, visit the ride's fact page.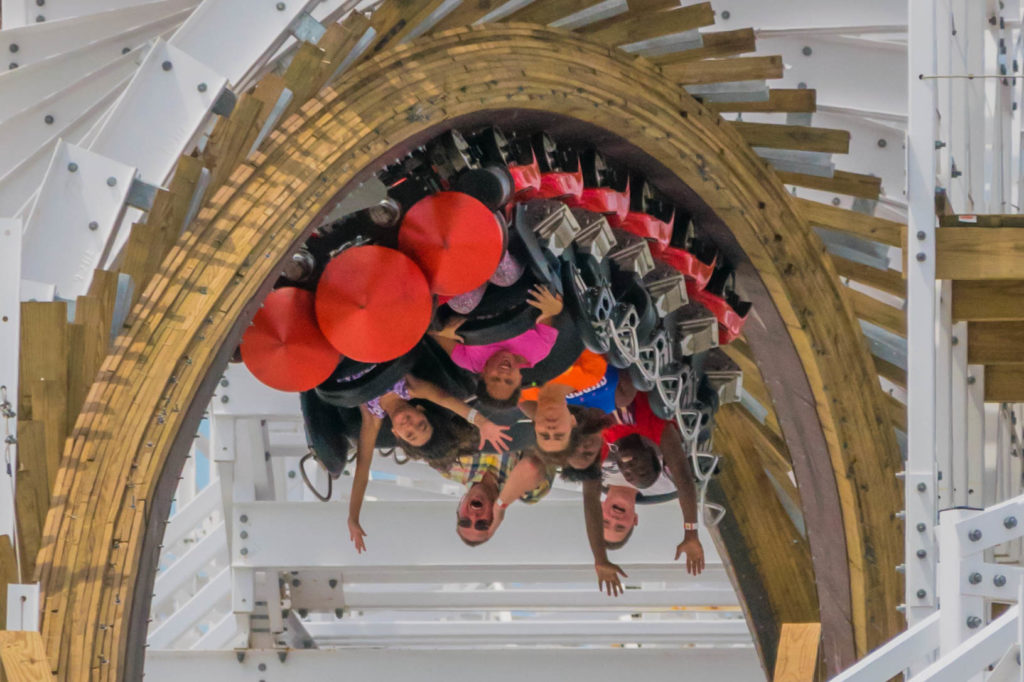 Take a front-seat ride on Mine Blower, or – even better – go visit Fun Spot America and experience it for yourself!
Fun Spot America Theme Parks are Central Florida's only family owned theme parks, with two locations Orlando and Kissimmee. John Arie, Sr., owner and founder of the Fun-n-Wheels attraction in 1978 then developed and expanded the property into Fun Spot America Theme Parks. Fun Spot America Theme Parks features unique patented multi-leveled go-kart tracks, Arcades, Roller Coasters, Family, Kiddie, and Thrill Rides. It is home to the largest arch (Orlando – 250 ft.) and tallest (Kissimmee – 300 ft.) SkyCoasters in the world.
The Gravity Group, LLC combines modern technologies with the classic art of wooden coaster design to create award-winning rides. With work on over 50 different rides around the world, this team of engineers has more experience than any other wooden roller coaster design team. Equipped with best-selling, state-of-the-art Timberliner trains, Gravity Group rides debut with high rankings and stay smooth. Since 2011, The Gravity Group has been working with parks to provide complete, turnkey projects.